We're starting our 5th Week of this journey to Fit & Fab! For the past two weeks, I've been really intentional about the food I put in my mouth and have made changes that have really paid off.
This week, I want to share one of the delicious gluten free meals I've created in the kitchen. I have found that with my Rheumatoid Arthritis, eating too many gluten products really triggers it and although I can't quit bread and carbs all together, I've been trying to limit the amount of gluten I eat and overall just eat healthier!
I'd like to apologize for the influx of food posts lately. Theres something about eating really healthy meals I create that makes me think you all want to know about them. If you don't, then breeze on by this post (and all my other ones on
Instagram
), it won't hurt my feelings.
Tacos with Gluten Free Tortillas
-3 Eggs, Whisked
-1/2 Cup Coconut Milk
-2 Tablespoons Coconut Flour
-Pinch of salt
Instructions:
Whisk those eggs
Stir in other ingredients, blend well
Use a smallish sauté pan to barely coat the entire pan. Pretend you're making an omlette, you want the mixture pretty thin
Cook for a few minutes and flip
Top with your favorite taco fixings!
This link-up will happen every Monday, but it is absolutely not necessary that you join in every single week (although we'd love to have you!) Get Fit, Feel Confident, Be Healthy is all about ANYTHING having to do with your journey to a more fit, fabulous, and healthy you in 2014!
This can be:
Your goals
A recaps of how you did the week before
Your new favorite workout songs
A salad you made for dinner that was healthy and delicious
Something you struggled with last week
Ways you've been able to successfully relieve stress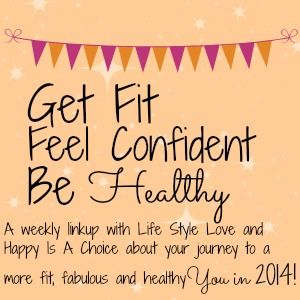 Will you please join in the fun with us?! Here's what you need to do:
1. Follow us on Bloglovin (Brittany and Sam) or GFC. Leave us a comment letting us know so that we can follow you back!
2. Write your Get Fit, Feel Confident, Be Healthy post on Monday. Link-up at one of our blogs!
3. Grab a button (above) and link back to our blogs in your post.
4. Meet new friends who are on a similar journey as you! One of the best parts of this link-up will be meeting other ladies who are sharing their ideas and stories so make sure you check out the other fit+fab women who are linking up!
Use the hashtag #getfitandfab - tag us on instagram and twitter so we can follow you on your journey!
Instagram: @brittmrasmussen and @samanthamarie_8
Twitter: @brit_rasmussen and @samanthamarie_8