Hi, Hello!! I AM GETTING MARRIED TOMORROW!
My friend Victoria is the last guest poster in this series, and I know you are going to absolutely LOVE what she has to say! I have loved getting to know her, so grab a cup of coffee and enjoy! :) See ya after I am Mrs. Rasmussen!
Hi, there! I'm Victoria. You can find me at my blog,
Happily Ever Strader
. I chat about all sorts of things in the life that my husband, Ben, and I share. Mainly, our home, our faith, and our marriage. :)
I am so excited for Brittany as her wedding approaches. Man, oh man. What a sweet time. Brit- as I type, I pray peace and love over your wedding day. I pray that you will pick up little memories, that your union will mirror Christ's love for the world, and that you will have an overall wonderful wedding day. Today I want to share what I think are a few of the precious things about a marriage grounded in Christ. Also, I hope you don't mind if I share with y'all a few of my favorite photos from our December 2012 wedding. They just make me so happy!
Things to look forward to about Marriage: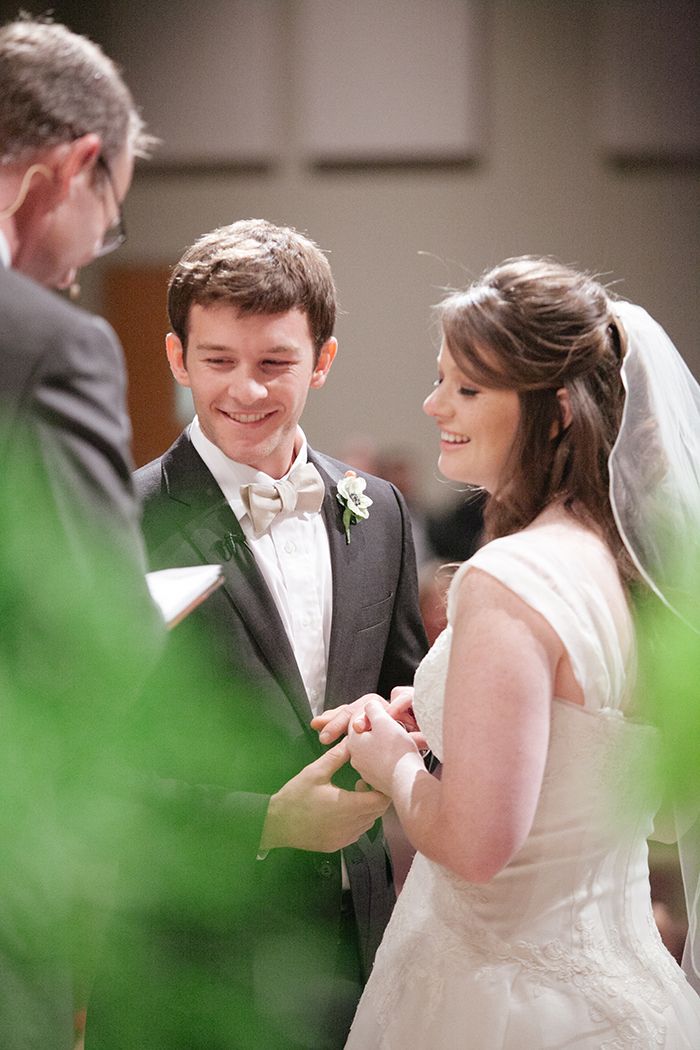 Bedtime Prayers with your husband.
Some couples do this differently, but in guarding our hearts, Ben and I never prayed together before our engagement, other than at meals. I remember so fondly how overwhelmed I felt by the surprise of our engagement, followed by the sweetness of praying together. I remember sitting by the creek bed, praying for our future children, our wedding ceremony, where we would live. Everything. Even in marriage, our "together" prayer life has evolved. Every night, we snuggle up in bed together and say our prayers. This is an intimacy that I cherish. If you are married and haven't practiced this, suggest it to your hubby. It's never too late to start a new tradition!
Becoming each other's family.
You know how when you're young (okay, and old too!) and you're sick, you just want your mom? I can recall so many times as a child, waking up with a tummy ache or a cold and just needing the presence of a parent. There's something in us that craves nurturing. Soon after getting married, I found myself feeling nauseous during the day, so I came home early. Without getting too graphic, I remember sitting on our bathroom floor, completely spent, wishing that Ben could get home faster. I just needed him near, even if he couldn't actually help with the physical pain I was feeling.
Developing habits Together.
Something I didn't realize until recently is that a huge part of your first year of marriage is establishing the way you want to live your life together. I feel like I am often telling friends of mine that faith has been more practical to me in this season of life than ever before. Right now, living out your faith comes in trying to decide how you and your husband will serve together as a family, where you choose to worship and how often, what kind of people you want in your lives, etc. A huge one for us has been
learning to manage our finances
. I used to write money management off, but soon realized it was important for me to take ownership over how we manage what God has blessed us with. For us, it's
the envelope system
. I'm so excited to see all that Brittany and Ronnie learn together in this new season of life.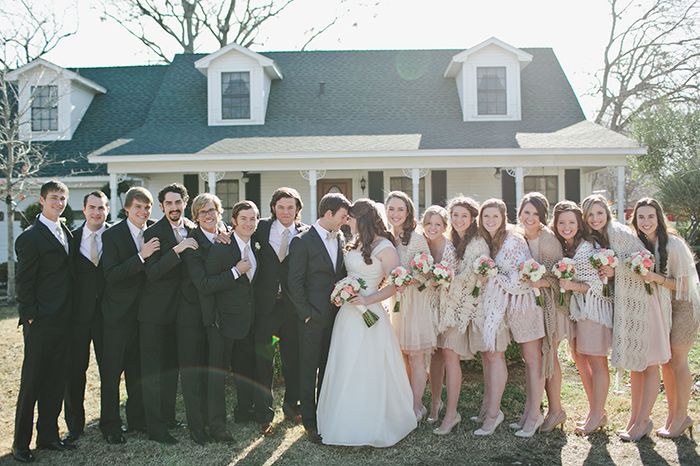 Serving your Beloved in a new way.
There is nothing better than showering the one you love with affection. Marriage is filled with all sorts of opportunities that you wouldn't have in a dating relationship. Loving Ben means doing his laundry and giving him a clean place to brush his teeth. It's being able to entertain in our home and write the tithe check for him and leaving him notes in the morning. It's being able to kiss his cheek while he takes a nap. For everyone, this looks different. But I can honestly say that serving my husband is one of the things that leaves me feeling the most fired up. I love this precious man and taking care of things for him!
If you're married, what are some of your favorite things about your union? If you're dreaming of marriage... what do those dreams look like? What do you think will be the very best? :)
Thank you so much for having me, Choose Happy people! I'm ever so thankful, and hope you'll come tell me
hello
!